Why Facebook for business?
Any business, be it a small local business or a large national company, needs a quality Facebook page. I'll show you what you need to do to achieve a quality Facebook page.
 A quality Facebook page …
helps you reach a new target audience, therefore, acquiring new customers.
is essential for the retention of the existing clients.
is a powerful lead generation tool.
helps your organization achieve its goals.
Facebook business page 'best practice':
Create a captivating profile
A profile picture is the first point of contact your audience interacts with on your page. Easy recognition of the picture is key to being liked and found on Facebook search. Cluttering a profile picture with slogans, contact details is not recommended.
Consistency with your branding is important for the coherence of your image. Remember to make your logo work within the circle of your profile picture; there is nothing worse than parts of your logo being cropped out of your profile picture.
Cover photos are another element representing your brand and speak loud to your customers as the first impression. And do not forget the first impression counts, always. You cover photo should be high quality, engaging and eye catching.
Don't clutter it with texts and be sure to change it often or during your campaigns. Most importantly the cover photo should work with all devices. Profile pictures 'crop' slightly differently on each device. You'll notice that the logo in the cover image below has space around it to avoid a bad crop on different devices.

Craft a relevant 'about' page
This is the most visited section of your Facebook profile and informs your audience about your brand and values. Whenever visitors want to find out more information about your business, they head to this section.
It is important to give them a clear and concise overview of what your brand is about. Your mission, vision, your story, company information and any other relevant details that best showcases your brand. Facebook allows you to customize sections that record your milestones, awards and product launch dates.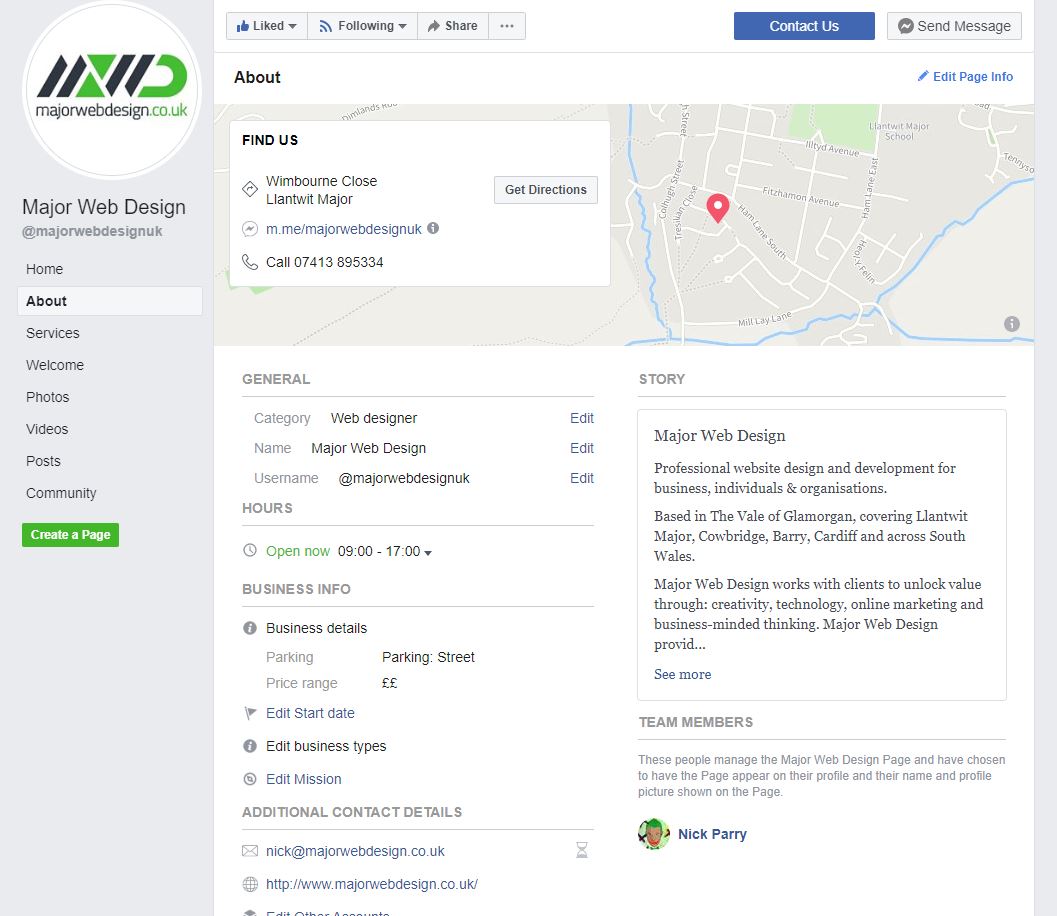 Customize the call to action button on your page
A call-to-action button is what prompts people to take a certain action. The button prompts things like 'sign up', 'call now', 'book now', 'watch video', etc. Users are offered the possibility to customize it to different url destinations as they consider pertinent – a website, email address, telephone number etc.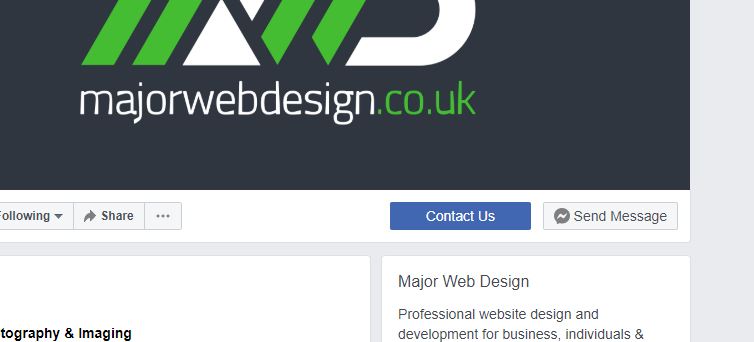 Know your audience
what is your brand user demographic? Their age, education background, gender, income level, etc.
which is your competitive advantage? What differentiates you from your competition?
Create engaging content
One of the most important Facebook rules is creating content that probes your audience to take action. Developing an engaging relationship with your followers is what will determine their interaction with your brand.
As a content creator, one should not just stick to general statements, opinions and facts but be bold, spice up your content with some fun. Questions, photos that ask questions and fill-in the blanks are some examples of content that entice people to act.
Respond to conversations in the right rhythm and cadence, be responsive and social, finally this is a social media channel. Going out of your way to make your audience feel important makes them bond with your brand.
Quick feedbacks on Facebook are highly appreciated especially in the early stages of community building. This shows the brand commitment to customer service and smooth communication with its clients.
Don't forget to fill in your Services …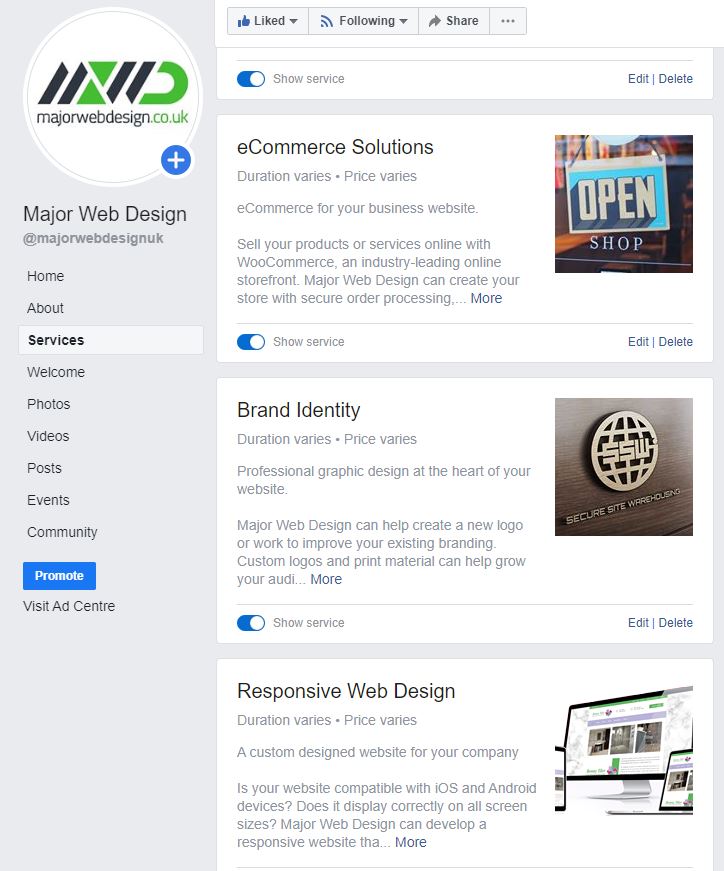 Post videos and pictures
Social media platforms attract primarily with their visual engaging content and Facebook is no exception.  Posting highly appealing visuals and videos is greatly appreciated.
Video content is the most consumed type of content on Facebook currently having a wider reach than images. Over the past year, video content sharing has grown by over 150%. Over 8 billion videos are viewed on Facebook daily. Nowadays, videos are used to drive engagement and brand awareness.
It is a Facebook page Marketer/Admin's top priority. Live videos are visualized three times more than pre-recorded videos. They are deemed fun, more real and provide in-the-moment brand engagement. People want real-time interaction with brands.
Silly memes are attention grabbing and easy to consume especially in this era. Image engagements are high as compared to plain posts. A meme can make your timeline blow up with visitors, reposts, comments and followers.
Posting strategy
It is well known that no planning is planning to fail. This is applicable to Facebook as well. A reliable strategy is essential as you plan your Facebook for business page. Every page is unique, and you must think, plan and manage your page based on your target audience, brand story and the desired reaction you want to obtain from your potential customers.
Layout your sales and promotion goals and plan how to communicate and achieve those goals. It is important to schedule posts in advance and link them to your site to drive traffic for better results.
Nowadays there are many apps available to help you schedule your posts in advance, promptly respond to your clients and engage with your audience. Facebook interface also provides you with a schedule post option among other apps.
Create a balanced posting schedule
How frequent you publish posts and when you post them is vital for your Facebook marketing activity. Posting too often might irritate your followers. On the other hand, not posting frequently enough might reduce your chances of credibility and authenticity. Striking a good balance between the two is the key to a strong brand presence.
Facebook insights will greatly help with this as once you have observed the performance of your previous posts you may customize the frequency, timing and strategy as required. Here are some tips to help as you start off.
afternoons and evenings are the moments of the day when most people visit their Facebook account so, post between 1 p.m. And 4 p.m. However, avoid being robotic by posting at the exact time daily.
posting twice a day is adequate to create awareness and gain post impressions. This ensures consistency and originality without looking spammy.
always include images where possible.
Take advantage of Facebook targeting tools
Facebook offers you the possibility to segment your audience in different demographics and interests and target them with specific posts. You can segment your audience according to their age, location, income, education, language, specific interests, etc. Simply click on the bullseye symbol that's at the bottom of the post, then set the preferred metrics as per your targeted audience.

Use hashtags carefully
Hashtags (#) are used to gain momentum on Facebook. They drive traffic to your posts when people search the topic related to your post. When there are trending topics and you talk about them, they can be used to expand your reach. On Facebook unlike Twitter and Instagram, you need caution and proper use of hashtags.
don't use them in all posts.
don't misuse a trending hashtag just to appear on a search result.
one post requires only one hashtag in order not to be stuffed with hashtags.
Show humanity
Being social is what is called being human. Brands are communicating to human beings not to robots, so it is important to keep that in mind while creating posts. People want posts that speak out to them, consequently personalizing messages will enhance engagement.
Most often people want to see the face of the person they are socializing with or associate a brand with a human face. Show empathy, respect and kindness in your comments and replies. Mention a person's name when replying to their comment.
How you treat and interact with your clients online will affect how they respond to your brand. Being human is the foundation of customer service as your audience gets assured that you know what they feel and what they are going through. You create a relationship with them.
Build credibility
Trust is what sustains your brand online and offline. The bottom line of trust is credibility. Do not allow doubt to interfere in your relationship with your customers. Ensure all your posts and news you are publishing come from credible sources.
Protect your customers from all malicious cyber-crime attempts by only sharing credible links. The safety of your customers should come first. A credible brand creates a loyal and trusting relationship with its customers and followers.
Leverage on Facebook ads
These days building a strong brand on Facebook is literally impossible without using Facebook ads. Once you create high quality, engaging content, you must find the best ways to bring it in front of your target audience. A powerful marketing strategy sets aside budget for Facebook ads. Yes, some content might go viral on its own, but that's most often not the case.
Facebook lets you create your own ads according to your goals and puts at your disposal an array of tools to help you refine the targeting these ads. You get to select the people you are targeting, their demographics, their interest, brands they interact with, among others.
Make sure you create ads that are eye catching and grab the attention of your target audience. Once all these are in place, promote your ads and test various options till you obtain the results you are expecting.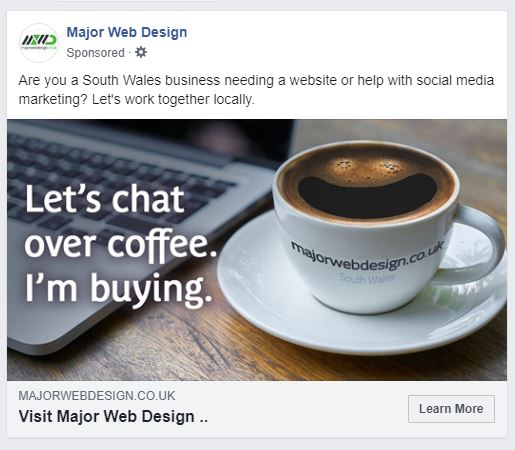 Leverage on contests
People enjoy a good competition and the excitement that comes with winning free stuff. This can be a way to increase your fan database over a short period of time. If a contest is promoted and run correctly, it is a gold mine to your Facebook page.
There are various Facebook apps that can help you run contests. However, a third party must oversee and conduct the contest for you. The contests must be customized to fit your target fans to facilitate their interaction with the contest.
Use minimal page apps
Apps used to be disturbing tools from user's point of view, as most of them would force users to like or subscribe hence harvesting emails from them. Facebook had a default landing page app before they introduced a timeline to facilitate creation of relationships between brands and customers.
Apps can now be used to sell products, drive traffic to your site, run contests, carry out giveaways, and collect emails. Excessive use of applications drives people away to competitors as no one wants to be spammed or forced in some way. So, reduce to minimum the number of apps you use on your Facebook page.
Use analytics and measure the success of your Facebook page
Understanding Facebook analytics is critical for your marketing strategy. Analytics and insights offer detailed information concerning the results generated by the content you are sharing. As Facebook page Marketer/Admin, you need to know if your content is successful or not.
You can only get a clear picture of your posts performance by studying Facebook insights. You get details on specific engagement metrics enabling you to track and measure your success. You get to know what works and what doesn't for your brand.
Currently it is easier to understand Facebook analytics as they have made it more user friendly. Additionally, they have tutorials on Facebook blueprint that will help you better understand analytics.
Mistakes to avoid in Facebook marketing
never have a personal profile to represent a brand. Create an authentic Facebook business page.
never publish personal content on your brand page. Always assign page roles on need-to basis and post as a brand not as a private person.
never spam your followers. Aim to be classy yet perceptive.
It is of outmost importance for all brands to understand how to properly manage a Facebook business page.  The Facebook business page best practices listed above aid to tight the connection between communities and brands. You get noticed, followed and engage with your target audience creating a reliable pool for lead generation.
As Facebook is continuously evolving, you need to be up to date and willing to adapt and try different strategies to see massive success and results for your business.
Finally,
If you are struggling to get your Facebook business page looking good let me know and I will be able to help.